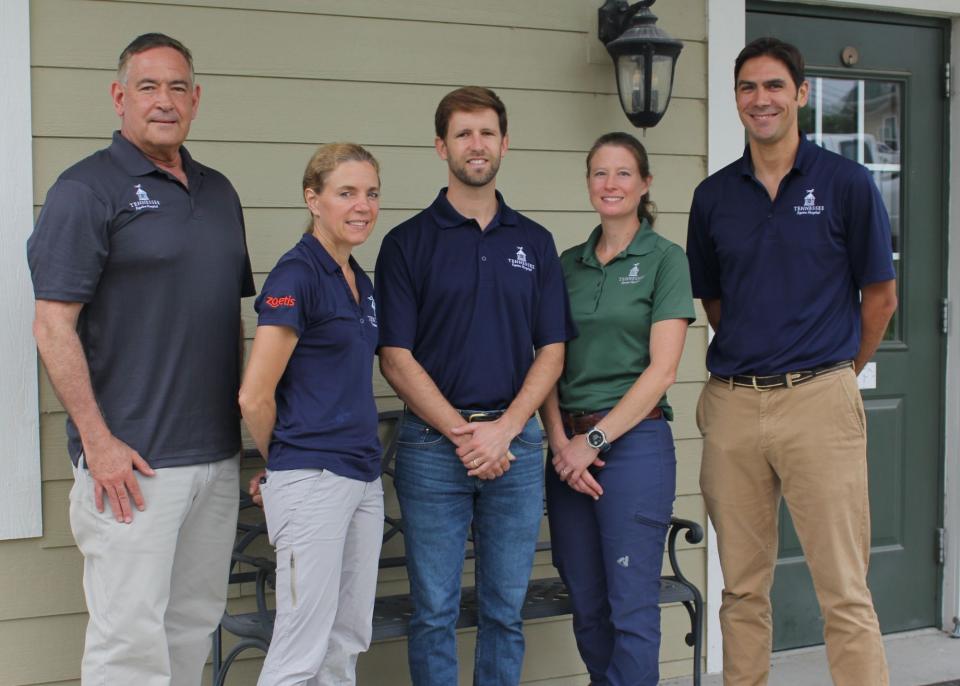 Tennessee Equine Hospital (TEH) is behind the formation of one of the largest specialty teams of equine veterinarians in the southeast. Highly regarded in their respective fields, Drs. Fairfield Bain, Allison Stewart, Colton McInturff, Christine Cocquyt and Alvaro Bonilla bring decades of wide-ranging experience to TEH's diverse caseload.
While specialized care has always been at the forefront of TEH's services, this newly formed team's vast knowledge in the areas of internal medicine, pathology, emergency/critical care, surgery, and sports medicine provides a heightened level of expertise for equine patients.
Tennessee Equine Hospital has launched a "Meet the Specialists" webinar series to allow our team of specialists to share recent cases, new approaches, & cutting-edge research. Click the links below to watch a recording of each Zoom session.
Session 1 - Dr. Alvaro Bonilla
Session 2 - Dr. Allison Stewart